Happy June, sunny!
It's the season of strawberries in my country. And I'm sooo excited heheh!
If you're new to my blog – welcomeee!
Every month I publish mood boards. I talk here about goals, inspiration, nice music, and quotes.
---
Sooo, it's summer. And it's time to prepare your bucket list!
Here are some things you can do in June to be inspired:
– prepare your glow-up and self-development plan
– start a journal to track your progress, make it a diary, or to just get artsy
– do a self-care challenge (you can find bunch of posts on my blog to get ideas)
– start working out & eating healthy (or get better at it)
– get a real plant & learn to take care of it
– go on a picnic (by yourself too:))
– meet the sunrise/sunset
– practice affirmations daily
– spend some days off of the screen
– schedule your month with the activities you enjoy
– start or keep learning a new language
– try new recipes (of coffee, smoothies, breakfasts)
– make a summer bucket list
---
Hope you got inspired! Here's some great songs for June 2020 with a goood vibe: (YouTube links)
---
Get the summer vibes going with the cutest Pura Vida jewelry (pss.. they're giving you 40% off!)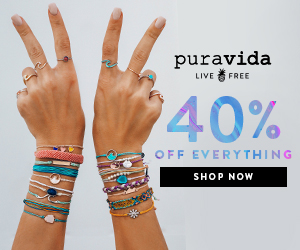 ---
---
Here are some awesoooome quotes for this June (and for life):
---
June is a wonderful month. It's always been my favorite.
I love this time when the school is over and the sun shines brightly.
When the grass is sooo naturally green.
It's picking fresh strawberries near my grandma's cottage.
Riding the bike during the sunset.
And you feel so free! Finally… finally the winter's, the cold's over.
And it's easier to breathe.
Breathe new memories and adventures!
This month I'm going hard on chasing my goals and following my passions.
And enjoying life heheh.
Hope you're having a happy June and life:)
Share or save for later:)