Hi, sunny!
Summers are for fun and glow-ups!
It's a perfect time to grow into a better version of yourself.
Summers make me do it hard because I have a lot of time to be on my own, to get to know myself more.
And it's an awesome time for some physical experiments too!
Whatever a glow-up is for you (for me, it's better mental boundaries and mindset that leads to a physical glow-up too).
I've got 15 ideas for a summer 2020 glow-up!
Physical glow-up ideas:
– change your hairstyle (color/length or both)
My goal (unless I change my mind heheh) is to dye my hair lighter and chop it "a little bit" (half of it aaa). Something like this:
– get rid of the clothes you don't like anymore (sell/donate/transform it) & get a new style that makes you feel good and confident
Style I admire right now:
– take a better care of your skin
Get to know your skin type (if you don't know yet) and create your skin-care routine (but do not neglect dermatologist's advice).
Some things to do to get a clearer skin this summer:
---
---
– experiment and try new makeup looks/products
Do this sick look!! Get crazy!
Ahah, ok slow down. Get some new cool makeup products and try a new style.
See what looks good, what doesn't.
Also, summer is a great time to improve your skills.
Try as many times to do this basic makeup (or whatever you want to learn) as you can – but take care of your skin right after!
– workout more often
If you want to lose weight, to get fit, or just stay healthy – workout.
"Workout not to love your body. But workout because you love your body".
Feel the difference? So workout because you want it, not other people's opinions.
Start with the small.
First, try to do 50 squats during the day. Then 50 squats in one time.
And do this with every exercise.
Also, start running or going on long walks. Ride a bike more. Find the exercises that make you feel goooodd!!
Follow my Pinterest board for some workout ideas:
---
– do self-care Sundays!
Or Tuesdays! Or whatever you want!
Find some time to physically take care of your cute-self.
Do your nails. Get a face mask. Lie on the floor while listening to music.
I have the whole list in my post with 15 Sunday self-care ideas. Check it out!
– use vaseline or coconut oil to grow eyelashes
I use mixed coconut and olive oil. And every night I apply it on my lashes.
Does this work?
Absolutely!
After 2 weeks I already saw the results. And after 3 months of using my lashes look much longer and better than they used to.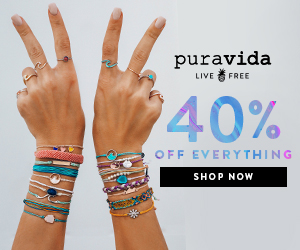 Mental glow-up:
– stop comparing
Get over the negative mental pattern to always compare yourself to every living and non- thing.
I have a post on this: how to stop comparing yourself to others. Check it out!
– stop complaining
Change your attitude to the things.
Start believing that life happens for you, not to you.
Everything happens for its highest good.
Be positive about your life. You are responsible for the most things that happen in your life.
Choose not to react instead of getting into drama.
Choose the healthy lifestyle to avoid the doctor appointments.
Get this to-do list done instead of complaining that you didn't accomplish anything.
Know that you choose your life. So stop complaining and make responsible decisions.
---
– be more grateful
Stay in the present moment and learn to appreciate everything you have and are.
You'll feel how joy flows through you when you start being grateful.
– forgive and let go
Don't carry your past burden. Forgive from the bottom of your heart everyone and everything.
Let go of all the things that hurt you, heal yourself, and go buy some ice cream to celebrate it.
– take care of yourself mentally
Your mind needs some care too.
I have a post with 30 ideas on how you can do that.
---
– set healthy boundaries and prioritize your peace
Stop letting people step over your boundaries.
You do not have to save anyone always.
It should not be your priority to always please someone.
Let go of the bad friend that has become toxic for you.
You do not have to answer that call if you don't feel like talking, call back later.
Stop trying to give advice to those who will not listen, let them live their life.
It's like… focus on your well-being first. You cannot be there for someone if you're not feeling yourself.
Let go of the people and things that you do not vibe with anymore.
Because such things always happens. Embrace the change.
And put your own peace first.
Pura Vida jewelry – 40% off everything!
Transfrorm your life:
– become more organized
Learn to use your time wisely. Keep everything organized.
Mess doesn't always feel good.
Keep your clothes where it needs to be.
Clean your room often. Organize your study stuff.
Make to-do lists. Follow your routine.
Have balance between work and play.
This summer, learn to be the boss of your own life.
Choose your priorities and stick to them.
This summer is a great chance for you to be who you want to be.
But if you do not feel like this – that's okay. Everything needs time.
And if you already decided to go on this journey – I'm rooting for you and am very excited!
Keep going!
Have a beautiful summer and life!
Share and save for later:)