*this post contains affiliate links which means I may earn a small reward in cash if you buy the recommended by me products at NO extra cost for you. 
Hi, babe!
Jewelry has allowed us to stand out, to express our uniqueness and style through it. Many girls and women all over the world can't imagine their life without some pretty rings and bracelets.
I love jewelry a lot. Especially simple and minimalistic one. And if you're like me, obsessed over cute trinkets, then this post with the 20 gorgeous pieces of the jewel is definitely for you.
Necklaces
This brand-new tropical-vibes wave necklace from the popular brand Pura Vida with a gemstone in it is such an inspiration during the summertime!
This necklace is gorgeous (especially as a present) because you can have your unique message engraved on it. Isn't it awesome?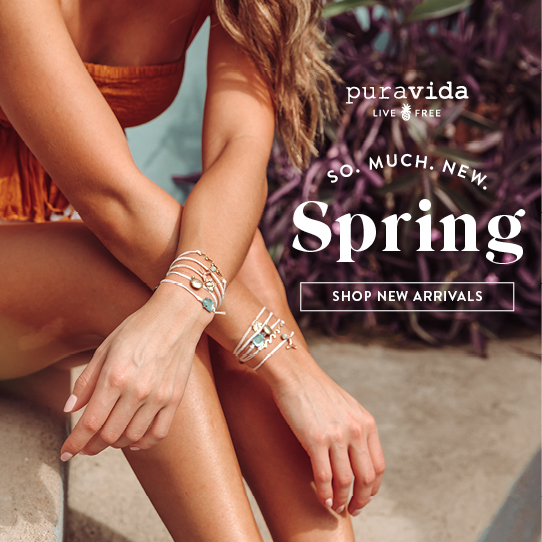 This sunny disk on a chain is such a dainty masterpiece! I believe it'll bring you luck as well as will put the sunshine on your mind heheh.
Sun, sun, sun! Another necklace that brings positive thoughts and vibes. Can you feel them? 😀
Soft and delicate sunflowers on your neck will help you attract only good things! Check out this Pura Vida choker.
This necklace has a natural Moonstone in it. And every piece is totally unique as each stone is slightly different from other ones. It represents a powerful feminine side, the sweetness of life, and has a beautiful blue shine on the light.
Let these cute tides remind you of the ocean and of its beautiful story here.
I believe that the stars have the power to influence and guide us. And this lovely necklace with your zodiac sign on it will remind you of how much you're supported by the sky.
Moon and stars are our friends! And such jewel will help you become closer to them.
---
Earrings
Minimalistic and pretty hearts from Pura Vida are such a blessing! Check 'em out here.
These cactus earrings are so fresh, summer-like, and cute, I can't help it but I'm in love!
Create a gorgeous flower look with these sunny-flower earrings and the choker from Pura Vida.
---
Rings
Sunsets are pretty, yay? And these rings are too!
"There can't be a rainbow without some rain first". Let this super aesthetically-pleasing ring remind you that the good times are coming!
It's the cutest knot I've ever seen in my life! Check this precious ring out here.
---
Bracelets
Sunsets are proof that endings can be beautiful. And so are these cuffs!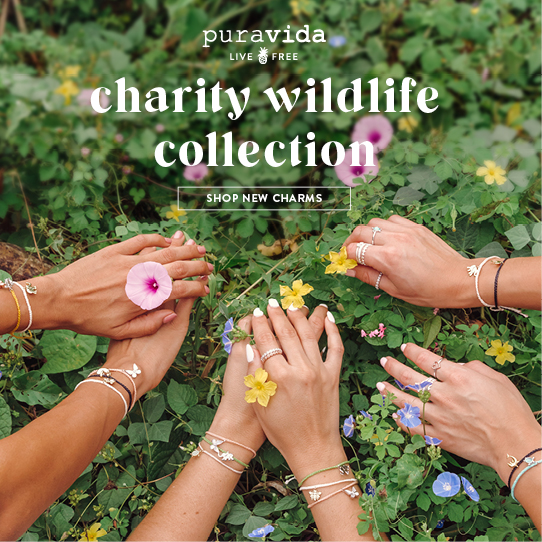 This bracelet gives me major antique Greek vibes. There's truly something delicate and strong in it (just like us girls).
A tender bracelet for your delicate hands.
---
Hair Pins
Add some charm to your hairstyle with this outstanding and pretty hair pin!
Delicate, soft, and royal. This what your look will feel like with this tender hair barrette.
---
While these pieces of jewelry are small or even tiny, they can add so much charm to your final look!
They can also be a PERFECT gift for a woman you love. Check out also these Valentine's Gift Ideas 'cause the day of love is coming soon!
Hope you have a nice day and life!
Share or save:)