Hi, sunny!
Bullet Journaling has been one of my favorite hobbies for several years.
I don't even know how much paper and pens I have wasted lmao.
Some time ago, I've written a post on how to start a Bullet Journal.
And in this one, I want to share with you my 10 fave pages to make in a journal this summer. Let'sss go!
---
---
create a bucket list
Write down all the things you want to do this summer in your journal.
And at the end of the summer, it's gonna be so nice to look at the crossed boxes and have a heart full of new warm memories.
Here are some nice ideas:
---
---
write your favorite songs
This is so fun to look back at!
It's basically, you're collecting many memories with each song.
I've been writing down all of my favorite songs since 2017.
At first time, it may seem like a waste of time because you remember all of the songs at the moment.
But, trust me, in 2-5-10 years, it will be sooo fun to discover again the songs you loved so much when you were younger!
Yes, you can find them all in your account's history.
But lyrics written on the actual paper make it even more nostalgic heheh.
You can write a little playlist at the end of each month.
Or, like I do it, of the whole season (even year).
---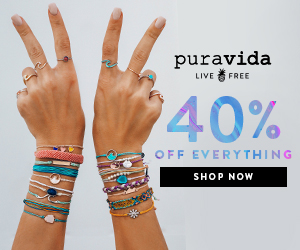 ---
keep a diary
If you don't have a diary – I highly recommend keeping it.
Yeah, with time it may become boring and stuff.
I used to write every single day until I realized I do not enjoy it anymore.
Then I found that writing only about special things, days, feelings is far more interesting and useful.
So, I encourage you to write the most memorable things.
Write about your feelings, both great and bad.
Write down all your worries, anxiety, thoughts, things that inspire you.
What you think is precious to your heart, every tiny detail.
Because in 10-20-50 years you might find this journal and just imagine your reaction. How your heart is going to feel this warmth of all the memories.
Isn't it beautiful?
Your life is very precious. Appreciate every little thing, write it all down!
press wildflowers
Press nice wildflowers in your journal.
Decorate the pages with them.
I just looove doing it!
The flowers hold some kind of special memories of the summer.
And keeping them warms my heart a looot…
a big to-do list
Write down all the things you want and need to do before the summer ends.
Each year, I love creating a big back-to-school list.
I write everything – from the stationary I need to a haircut to do.
This way I feel way less overwhelmed.
Also, set deadlines to each specific task.
Organize it all so that you do not panic when it's a few days have left 'till the summer ends and you barely have done anything ('cause… umm… I've been there and it's not cool).
---
---
write the goals
Create a special page and write down all the goals you want to achieve this summer or a particular month.
Then, next to each one outline the habits and other things that will bring you closer to accomplishing it.
For example, this June I've set a goal to write and publish all the planned posts.
Next to it I've written the things I need to do to make it come true.
They are:
– make a piece of content everyday
– limit my time of writing one post to 3 days
– limit my social media time
Well… don't wanna flex but… I've been productive as heck lately heheh. I'm so proud of myself
Here's some inspiration for you:
Also, check out these 40 summer goals ideas for your HUGE self-growth!
journal prompts
Writing journal prompts have helped me a lot in discovering myself.
The point of it is every day you answer the question of the day. And you should be completely honest with yourself in each answer.
I've noticed a big growth since doing it.
Here are some questions for the month of June:
Follow also my Pinterest for more ideas like this:
---
---
keep a "to watch/read" list
Get a list of all the books you want to read, songs to listen to, movies to watch this summer.
Like a mini bucket list or a marathon of your fave things.
I love these ideas:
gratitude log
Sincere gratitude will change your mindset and life for the better.
Everyday find 3 minutes to think of and write down all the things you're grateful for at the moment.
Mention everything: what you have, the amazing work you've done, the growth you've completed, the people you're happy to have in your life, who you have become, the opportunities you have.
Every night and morning review and reread the list, add new gratitude.
And, I promise you, it will change your life and how you view the world.
habit tracker
Track the progress of the special things you're doing or the habits you're trying to create (or get rid of).
Having a habit tracker is a nice way to do that.
The point of it is you take a note (just putting a dot) near a habit you want to create or are already having.
It helps a lot because at the end of the month (or a week, as you wish) you can see how well you performed.
And then, it will be easier for you to choose new tactics if needed.
If you've never done it before, I recommend you to start doing it this summer with these 12 habits to get for your massive self-growth!
Have a great summer and life!
If you liked this post, don't forget to share and save for later:)